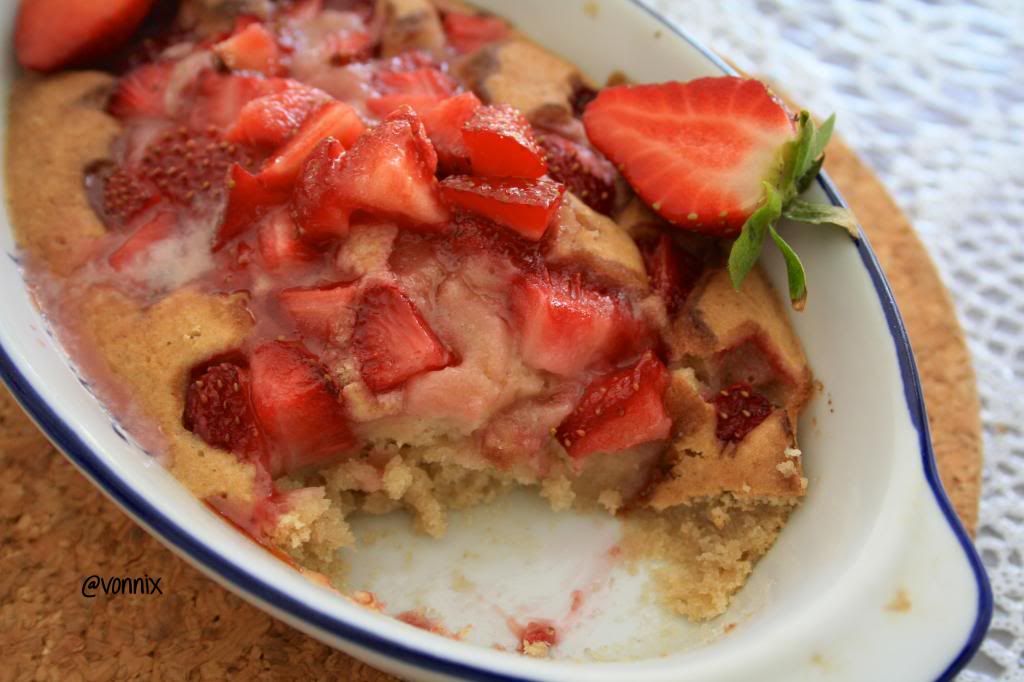 Fresh strawberry cobbler - for one!

Ingredients:
1/4c fresh strawberries, diced
1 tbsp Natvia, or granulated sweetener of choice
3 tbsp oat flour
1 tsp coconut flour
1/2 tsp baking powder
1.5 tbsp Natvia, or sweetener of choice
Pinch of salt
1/4c unsweetened almond milk
1/2 tsp vanilla extract
1 tbsp coconut oil, melted

Directions:
Preheat oven to 170c. Grease a ramiken with coconut oil and set aside. In a small bowl, combine strawberries and 1 tbsp of Natvia. Leave to macerate and chill in the fridge while you prepare the remaining ingredients.

Sift together oat flour, coconut flour, baking powder, salt and Natvia. Mix in almond milk and vanilla. Drizzle in coconut oil and mix again until well combined. Pour batter into ramiken and dollop strawberries into the batter - make sure to not stir or move the strawberries around! Bake for 17-20 minutes or until golden and set. Allow cobbler to rest for a few minutes before serving.